This website is my online hub that tries to present me as a person and some of the different activities, mostly in my professional life. My company website can be found here (in Swedish). I also run a wellbeing practice that can be found here (in Swedish).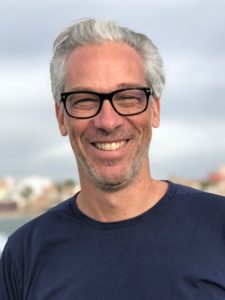 I am a Swedish national and currently live in Stockholm. Curiosity, development and learning have always been strong drivers in my life. I'm a creative rebel at heart and continuously challenge myself and others to try and learn new things.
Over the years I have come to understand that a sharp intellect is valuable, but not on its own. Life, for me, is best lived in the interplay between mind, body and soul. My personal practice includes qigong, massage, exercise and meditation on a regular basis. My desire is be as rich of "aliveness" as possible.
My professional mission is to make clear contributions toward a more human centred, creative and sustainable society. Since 1993 my work has been centered around leadership and organizational development. My never ending strive is to uncover the simple, clear and timeless practices in these domains. I have over time also started a few companies and tend to have at least one side project "incubating". I also do a fair amount of pro bono and voluntary work.
More recently I have deepened my study of systemic dimensions and the disconnect between business thinking and organizational work on one hand and human and planetary needs on the other. My sense is that if we are to achieve anything close to sustainable human life on Earth, organizations will need to actively heal the negative impact they have generated. And also embark on an ambitious path where social organization for production subordinates itself to the systemic conditions for all life on the planet. And not the other way around, as is the case today.
If you'd like to know more about what I am involved in, please have a look at the About section. I have collected a selection of my writings in the Writing section.