Retain the faith that you will prevail in the end, regardless of the difficulties. And at the same time confront the most brutal facts of your current reality, whatever they might be. –James Stockdale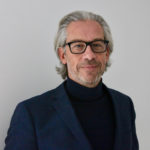 From my point of view, the time is now here when we have begun to seriously confront the not so pretty facts of our times. Humanity has seen immense achievements for a long time. At the same time it has become clear that big changes are necessary on all societal levels if humans are to live sustainably on Earth. These changes are going to go on for quite a while, and will at times be painful. But through this process we can also release a more grounded hope that we can prevail. Instead of staying in our bubbles of denial and fear. The joy of the hard work we have ahead lies in being honest and dignified, towards ourselves and the people we have around us.
For 25 years or so I have been aware of the limits of our current ways of running organizations and our society. What we are doing is not going to work very well if we continue "business as usual". Central to the unmet needs we have on individual, community and societal levels, I see a need for new and revitalized leadership practices that focus on relationships, interdependency and being  holistic. The shift is under way, but the old ways of leadership are still dominating.
I have 15-20 years of productive work left in me. I want to put it to the best possible use. And make myself part of emerging movements and solutions rather than fixing and patching systems that are inherently deadly.
This website captures my current offerings and collaborative formats. My blog is fairly active, although postings can be a bit irregular. If you'd like to connect, please do reach out.
–Jan